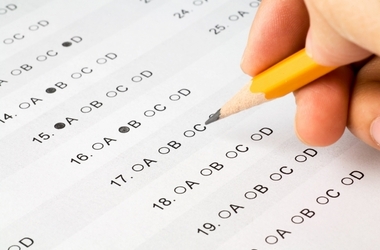 Do we as Americans value individual competition above all else? I would argue yes.
I am in the middle of reading The Tyranny of the Meritocracy by Lani Guinier. Within the introduction of I found myself asking the question previously mentioned. Guinier argues that college admissions place a very high value on testocratic merit which is: "The assumption that test scores are the best evidence of applicants' worth" (5). I could not agree more and I would further expand the argument adding that communities with demographics similar to New Trier perpetuate the popularity surrounding testocratic merit. We do this by signing up for countless ACT and SAT prep courses and constantly comparing ourselves to our peers based on a number given to us by a computer.
From my understanding of what school is used for in our country, we participate and value education allegedly to prepare ourselves to participate and contribute to society in a productive way while collaborating with others.
I have high hopes that one day our country will reconsider the status quo and readjust what we value as a society because I think it is incredibly unhealthy and dis-concerning that we place such a high value on defining students' merit through grades and standardized test scores. This should not be used to define the worth of an individual because it is one minuscule part of who we are as people.
What do you think we as Americans value more: testocratic merit or democratic merit?